Due to rising cost of necessities to operate Integrity Driving School (York Road location only) must increase it's prices for the first time in over 13 years to maintain. We thank you and look forward to your continued patronage.
- $299 special (one-time payment)
- $325 (payment plan)
- $140 deposit
If a student does not honor the one-year contract, a reinstatement fee of $250 will be required to complete the service.
To protect your family and ours the York Road office is by appointment only. For any questions or concerns contact us at 240-260-7810. Be safe and thank you for your patronage.
All make up days are on Fridays normal classroom hours of 6pm- 9:15pm. If any student can not attend the makeup date let the instructor onsite know so arraignments can be made for the following makeup dates.
Take advantage of our $299 special today
$325 payment plan option with a ($140 deposit)
Integrity Driving School is MVA APPROVED!
Watch this 2:25 video on Distracted Driving!
Integrity Driving School is focused on providing high-quality service and customer satisfaction. We do everything we can to meet your expectations. We value your business and will service your driving needs regardless of age, race, color, national origin, creed, sex, or sexual orientation in the State of Maryland and abroad at an affordable price.
We currently now have (2) locations to better serve you in the Baltimore City and Baltimore County.
$299 Special
We are still currently running our $299.00 special! If you elect to take the payment option, the total price will be $325.00 and you will be required to pay a minimum payment of $140.00 down. You are required to pay the remaining balance prior to taking your final exam.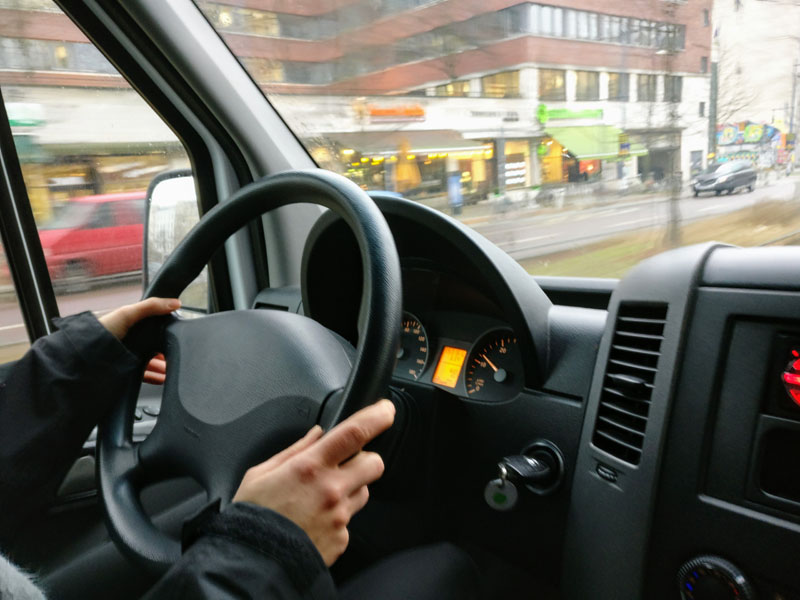 Services Offered:
MVA Approved Driver's Ed Course: $299 (One-time payment or deposit of $140 to start class)
Driver's Ed+ MVA Appointment: (Use one of our vehicles for MVA Appt.) $400 (upfront one-time payment)
Overall Price: $325 with a required minimum deposit of $140
Lansdowne location: $225 special (P.I.F) Paid in Full
York rd. location: $299 special (P.I.F) Paid in Full
MVA Appt. (Use one of our vehicles for MVA Appt.) $150
Private lessons/Extra Drivetime. $90
Driver's Improvement Class (3hrs) $100
3hr Alcohol Drug Education Program $100
We accept money order, checks, and cash app
If making a payment via cash app please put your first/last name and class date. York Road location
Driving Improvement
We are a licensed driving improvement school that offers driving improvement courses. If you are in need of driving improvement and fail to attend, your driving license privilege can be suspended.
Don't get caught driving on a suspended license because it is a criminal offense that comes with expensive fines, and you can be arrested on the spot and your vehicle towed. Please call for a scheduled class. For your convenience, we offer classes at the following locations only:
5438 York Rd. Suite #203, Baltimore. Md. 21212
1937 Lansdowne Rd. Halethorpe MD, 21227
2023 Class Schedule:
Classes are filled on a first-come, first-served basis; however, to guarantee you a seat, you should register and/or make a payment prior to the first day of class in person. For students who wish to attend our drivers' education program, we offer a $299.00 special that (includes 30 hrs. of classroom instruction and 6 hrs. behind the wheel.) Please register using our online registration.
Schedule
Due to COVID-19 and to protect your family and ours, our Office Hours are by appointment only. If you are interested in any of our upcoming classes, please feel free to come on the first day of class to register. Thank you for your patronage and please be safe!
2023 Call Schedule
February 6th, 2023 - February 21st, 2023
February 22nd, 2023 - March 9th, 2023
March 13th, 2023 - March 28th, 2023
March 29th, 2023 - April 13rd, 2023
April 17th, 2023 - May 2nd, 2023
May 3rd, 2023 - May 18th, 2023
May 22nd, 2023 - June 7th, 2023
June 8th, 2023 - June 26th, 2023
June 27th, 2023 - July 14th, 2023 **(Friday Class)**
July 17th, 2023 - August 1st, 2023
August 2nd, 2023 - August 17th, 2023
August 21st, 2023 - September 6th, 2023
September 7th, 2023 - September 22nd, 2023 **(Friday Class)**
September 25th, 2023 - October 10th, 2023
October 11th, 2023 - October 26th, 2023
October 30th, 2023 - November 14th, 2023
November 15th, 2023 - December 4th, 2023
December 5th, 2023 - December 20th, 2023
"Integrity Driving school was a great experience! First of all it is the cheapest in town you wont find anything cheaper. The instructors are great and make the class fun to be in. They hooked me up and I got my behind the wheel driving done in a week and we even started before that class was over. I would really recommend going to this school! "
Gene Dayhaw
"Integrity Driving School is the BEST! Excellent Service! They helped me complete both my Driver's Ed and Improvement Program! Would definitely recommend! Thank you guys! :)"
Dae' Miller
"My driving experience with Kwame was great, he constructively critiqued my driving, clearly explained what I could do to improve my driving, along with giving me tips and tricks on how to stay safe on the road. I recommend attending this driving school 100%!"
Kobe Jones
"Ms. Sabrina is a great teacher. I learned a lot about driving in her class. She explained until you understand. I recommend this school to everyone who is looking for driving school. Five stars Ms. Sabrina!"
Emelia Mug
"Great staff they really work with you in any situation. I recommend everyone to come. I feel like I learned everything I need to know!"
Kayhla Logan
"This is a great school and I really enjoyed coming here. The instructors are fantastic and make things fun and interesting."
Daryl Henderson
"Great school; works with your schedule."
Jasanya Oluwakayode
"Great experience at the driving school pretty fun class & my teacher Kwame was great... Great place!"
Cory Preston
"Great price!"
Alisha Dodd
"This school is great love Mr. Tony an Ms. Sabrina I learned a lot in this driving school, before I started, I experienced lots of anxiety behind the wheel. Mr. Tony was able to help me through that."
C. K.
"Great driving school! Mr.Tony such a great teacher!"
Meg & Tay
"My experience at Integrity Driving School has been great they are very professional, punctual, reasonable, and understanding. When I first called to inquire about my daughter attending this driving school I was in fact informed ahead of time that in order to secure my spot within a session I would have to put down a minimum payment which is also part of their payment plan method, they also went over every form of documentation with me to ensure that I fully understood the terms and agreements. I believe that the price, as well as, the payment plan is very helpful for those who need this type of help they were very informative and have given me the best service ever versus the other driving school that I had inquired about. And my daughter loved it and reccomends it to her friends at school; as I do with my work colleagues and associates."
Lyrah Brown
"The best place! So respectful!"
Alyssa Danielle
"Best School Ever, was well educated. I love the teacher and his skills were on point."
Royal Mystic
"The instructors there are very professional. They make sure you are understanding the lesson and details that are being taught. Everything is well organized and put together. I would recommend to others."
Maurice Hill
"I'd recommend going here; they definitely taught me a lot!"
Verified Student
"Very good driving school, teachers were very professional. They really care about getting you to drive and learning to master the skills of driving. I would refer others to attend!"
Kalimah B.
"Best driving school ever!"
Timaya Cooper
"Everything was easy and taught well and Kwame definitely looks out and makes sure you leave a good driver."
Tay Brown
"Very professional and excellent customer service!"
Kelly Silver